Wedding at Waerboom
Where your dream wedding becomes a reality
Is your partner proposing to you, and are you getting married? Congratulations! Are you looking for a party experience hidden in the country side, where tradition and trendy combine in a peaceful and rural setting? Our one-of-a-kind location, in Groot-Bijgaarden, just outside the bustling capital of Brussels, will undoubtedly envelop your wedding in an intimate atmosphere, where twinkling lights float above you and magic is never far away.
We balance refined culinary indulgence, a stunning setting, excellent service, and the ability to create unforgettable parties. You choose the lucky guests and the meal, and we take care of the rest: from the hall and the signs from parking to the entrance to the table for the presents, the stool to rest on, and the maître's perfect timing to begin that long-awaited opening dance.
Is your heart racing, and do you have dreams of a rustic, sparkling (and instagrammable) wedding? Waerboom can make your dream wedding a reality. And, hey, psst, we have a special wedding gift for you already!
Benefits
Total concept
green rural setting
rustic character
culinary cuisine at its finest
over 30 years of experience at your disposal
enough parking space
The overall concept
Waerboom understands that you want to let your personality shine on your wedding day and give every detail a personal touch. That is why we will be there for you every step of the way, putting our 30 years of experience and passion to work for you to create an unforgettable celebration. We save you time and worry by working with vendors (for flowers, photographers, and DJs) who know the venue like the back of their hand. Of course, you are free to collaborate with a wedding planner or another partner of your choosing (except for catering).
Party venue
A farmhouse, character-filled parquet floors, robust stone, beautiful wooden ceilings, and authentic beams serve as the backdrop for our unique wedding venue. Waerboom is a one-of-a-kind wedding venue that combines charm, nature, and gastronomy. This exceptional combination ensures a wonderfully rustic wedding in which indoor and outdoor experiences seamlessly merge.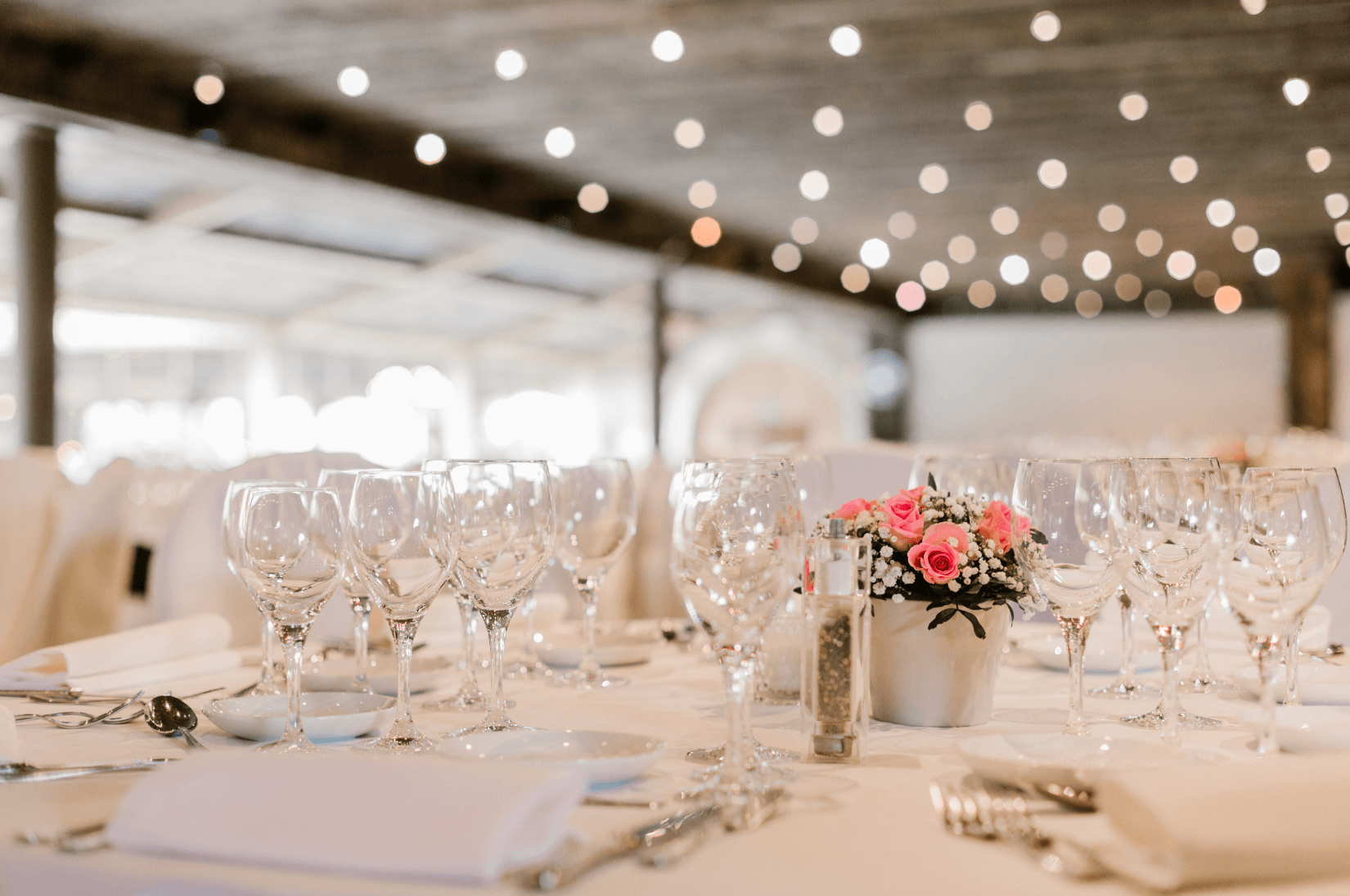 Catering
We can provide a walking dinner, a buffet, or a served banquet. Waerboom's flagship kitchen is inspired by traditional French-Belgian gastronomy and refined with the best of world cuisine with a modern twist. A successful party, in our opinion, is inextricably linked to culinary excellence. All catering is done in-house. External caterers are thus not permitted.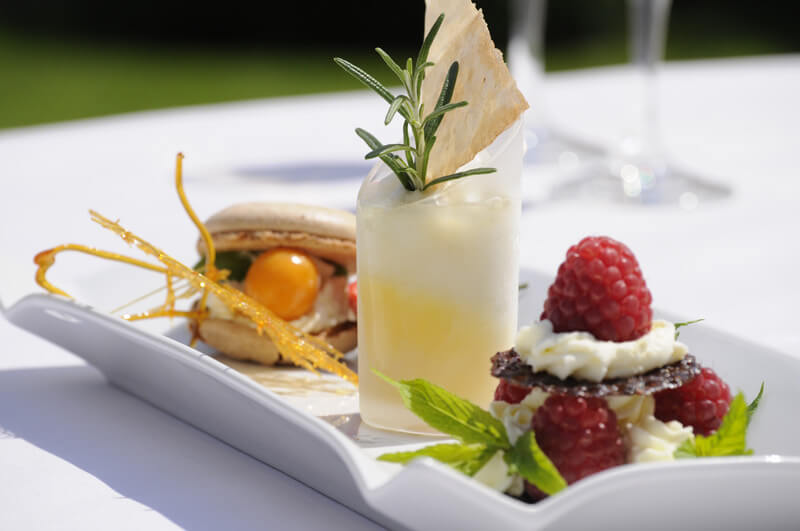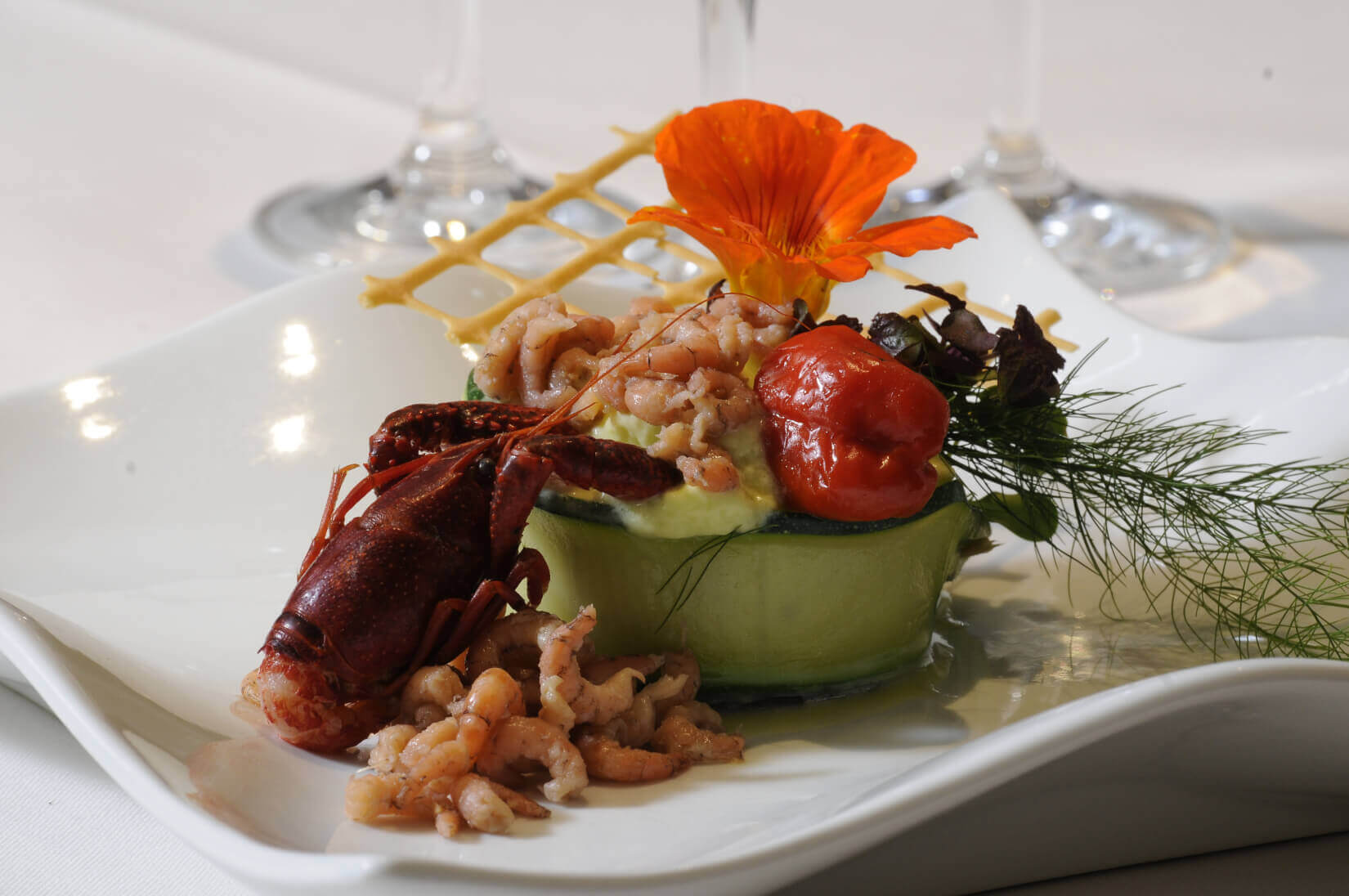 Hotel
Do you want to avoid driving home after your wedding? Then you can spend the night in Waerboom Hotel's honeymoon suite. This way, you can talk about the party over breakfast the next day.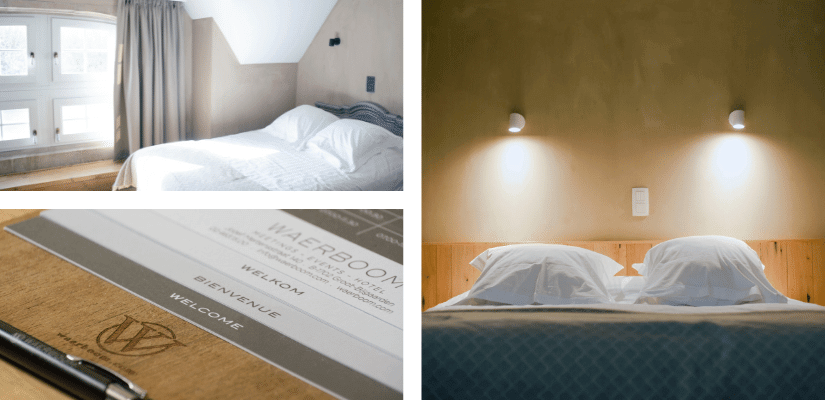 Our wedding present to you
A unique gift is in order for such a special occasion as your wedding at Waerboom. As a result, when you organize your wedding at Waerboom, we will provide you with one year of free access to the wellness of Waer Waters*.
*Promotion is subject to the following conditions: it is valid for weddings with a minimum of 180 people for the full menu, it is not cumulative, and it is valid in 2022-2023.
Are you marrying on a Friday?
Friyay! The venue rental is then reduced 🥜 and you also get a free suite. This way, you can have an extra-large wedding weekend.
Please feel free to drop by
No, you are not dreaming. Please feel free to drop by. Then you can find out for yourself (and we can squeeze your arm). In any case, it will be a beautiful day full of memories to last a lifetime. The life you'll lead together! The entire Waerboom team is ready to help you make your dream day a reality. We guarantee that even from a few meters away, the love will be palpable.